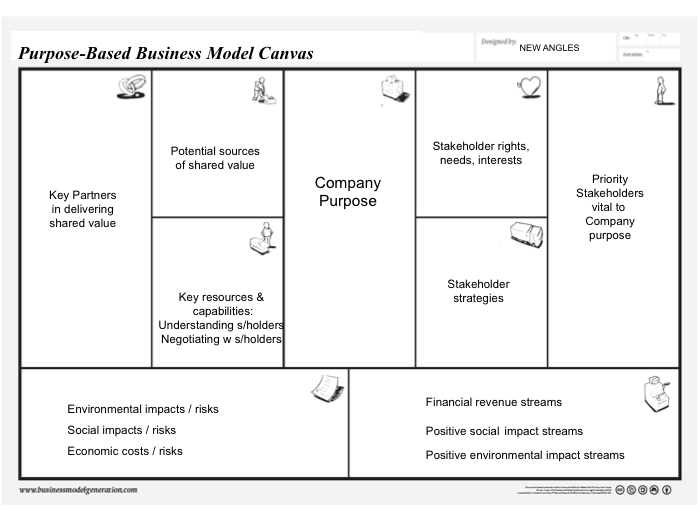 Purpose-based Business Model Canvas for impact
The Purpose-based Business Model canvas springboard allows you to re-invent the classic "business model generation" process. It does this by putting your company purpose at the centre, replacing customers by key stakeholders.
These apparently small adjustments nudge managers to look at their business very differently. In only a few hours of facilitated discussion and brainstorming the door is opened for your team to harness design thinking processes to create far-reaching innovations in your product-service offer and envisage exciting new sources of value.
For real and lasting systemic change, discover our services.
Choose your starting point…
Building your roadmap to Regenerative Impact
This programme helps you create a collective dynamic, accelerating your transition to a desirable future for your company and your employees.
Equipping your leaders to integrate Regenerative Impact
This training course provides the necessary tools for managers and Executive Committees who want to transform their day-to-day business and move their company towards regenerative impact models.
Supporting your Regenerative Impact innovations
This programme is a prototyping opportunity, tailor-made with your innovation teams engaged in developing new business models, partnerships and solutions.
Can we help you take your next step on your Sustainability Journey ?