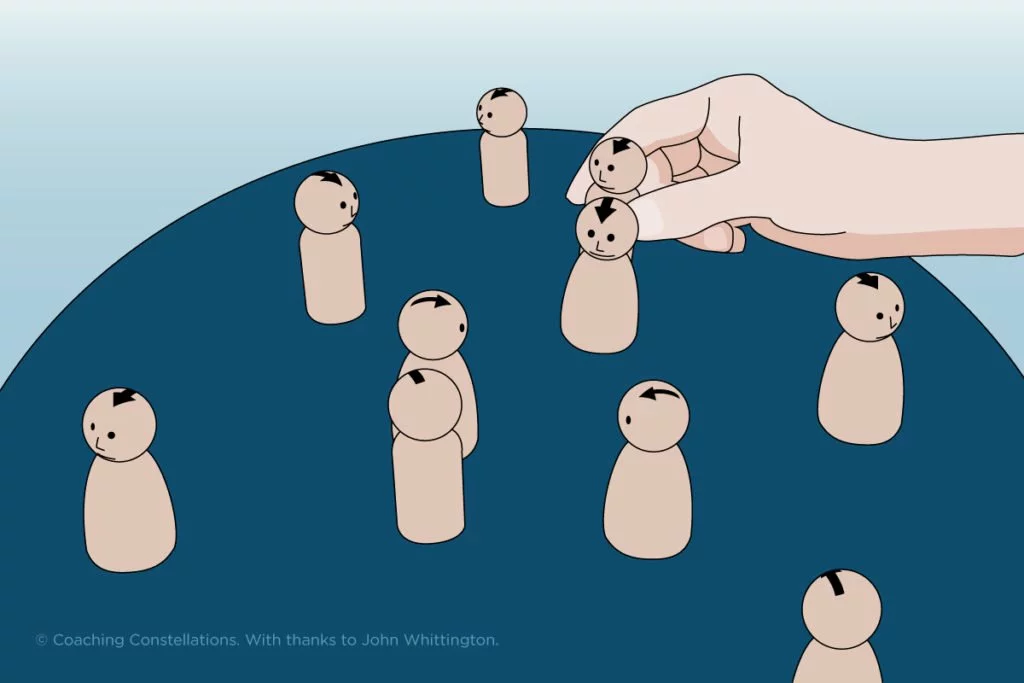 Stakeholder Constellations Role-play: building relationships
A facilitated exploration of your company's stakeholder ecosystem and its underlying relationships, as they are now and as they could be. This exercise is a fast and effective method to support your managers to move beyond a purely transactional way of seeing commercial relationships and become aware of the impacts and interdependencies of their activities. 
One of the most powerful ways to experience how changing business-as-usual to improve our company's performance on impact depends mainly on our own capacity to work with our partners and stakeholders. It reinforces our awareness of how our ecosystem is interconnected and our outcomes are not wholly within our control, but dependent on several stakeholders.
For real and lasting systemic change, discover our services.
Choose your starting point…
Building your roadmap to Regenerative Impact
This programme helps you create a collective dynamic, accelerating your transition to a desirable future for your company and your employees.
Equipping your leaders to integrate Regenerative Impact
This training course provides the necessary tools for managers and Executive Committees who want to transform their day-to-day business and move their company towards regenerative impact models.
Supporting your Regenerative Impact innovations
This programme is a prototyping opportunity, tailor-made with your innovation teams engaged in developing new business models, partnerships and solutions.
Can we help you take your next step on your Sustainability Journey ?