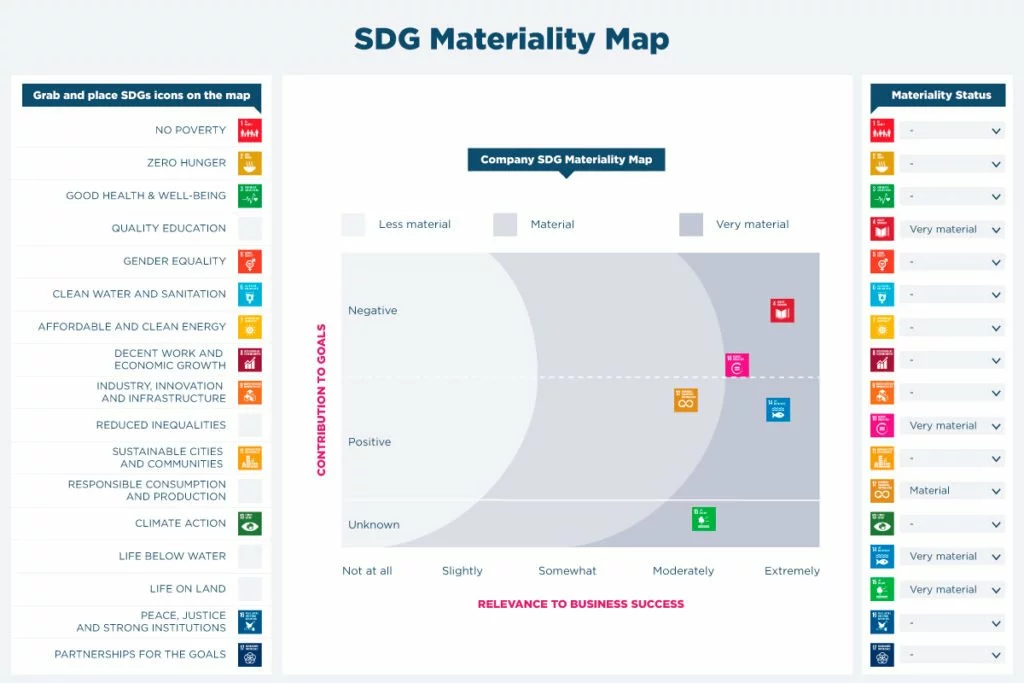 Sustainability Development Goals Mapping
The Sustainable Development Goals represent the first-ever global consensus on the world's sustainability roadmap between 2015 and 2030. They are the product of workgroups composed of representatives of the UN, governments, civil society and the private sector. They are an accessible and holistic way to define high-level sustainability issues.
We recommend using Sustainability Development Goals Mapping as a compass. This compass helps you to recognize and prioritize the challenges and opportunities of your business impacts. Using this compass a group of managers can develop a top-line materiality analysis, achieving consensus on their sustainability hot-spots and priorities in a single day.
The process of arriving at this consensus, facilitated by New Angles, is a major factor of alignment for members of an executive committee or a transformation team.
For real and lasting systemic change, discover our services.
Choose your starting point…
Building your roadmap to Regenerative Impact
This programme helps you create a collective dynamic, accelerating your transition to a desirable future for your company and your employees.
Equipping your leaders to integrate Regenerative Impact
This training course provides the necessary tools for managers and Executive Committees who want to transform their day-to-day business and move their company towards regenerative impact models.
Supporting your Regenerative Impact innovations
This programme is a prototyping opportunity, tailor-made with your innovation teams engaged in developing new business models, partnerships and solutions.
Can we help you take your next step on your Sustainability Journey ?