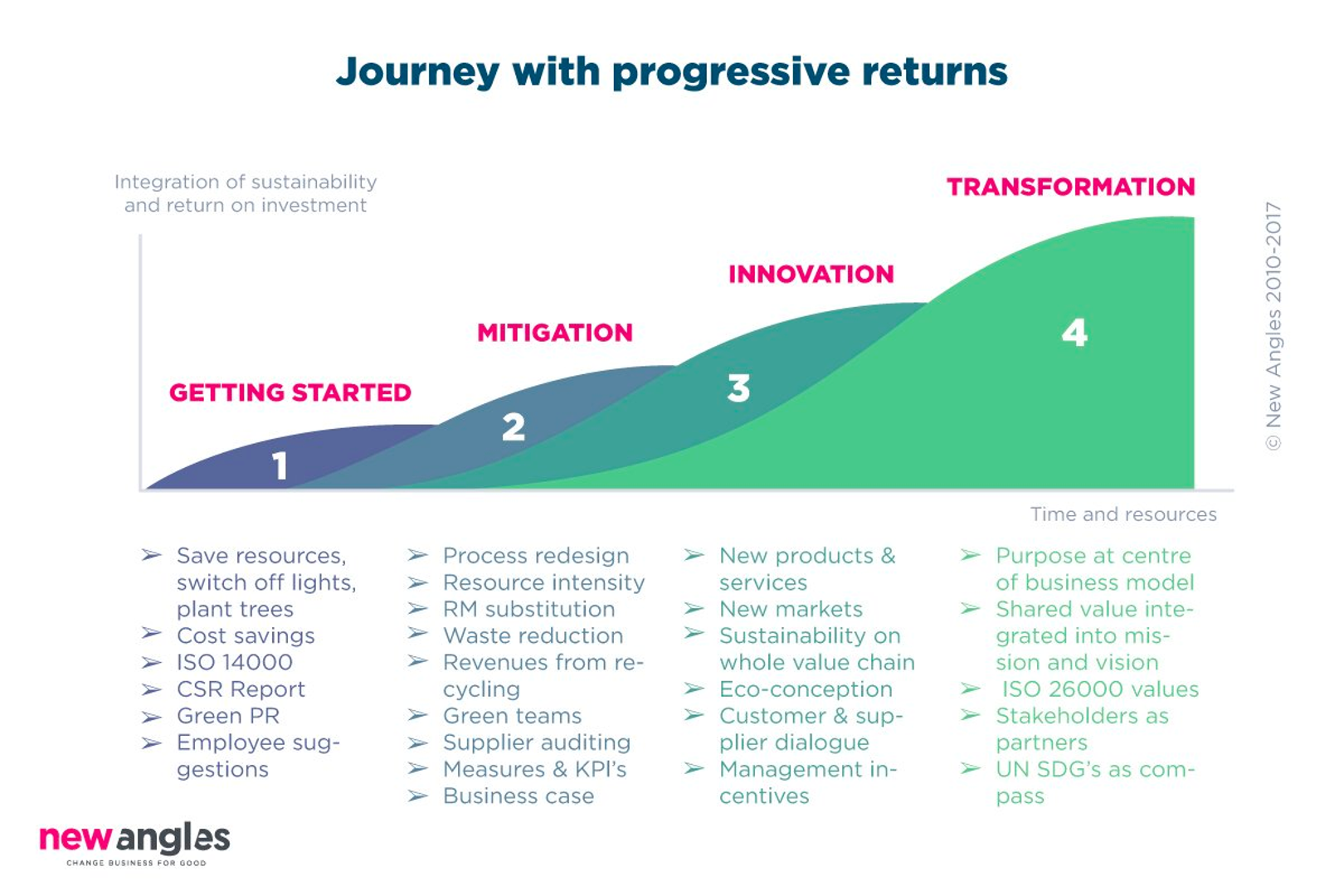 Sustainability Journey with progressive returns
Each organization is on a sustainability journey and needs its own roadmap to experience progressive returns. New Angles provides support for tailored impact integration design and implementation. How? With our Integration Roadmap framework.

Visualising the change required in four practical phases,
Initiation,

Mitigation

Innovation

Full integration
provides a useful framing of the journey for managers. It reinforces the message that impact integration must have a destination and needs to be conducted in structured phases of progressive transformation over time.

The Integration Roadmap also allows senior managers to diagnose their current situation using their current knowledge. Where would we position our company on this trajectory today? What will it take for us to embark on the next phase? Are our competitors ahead or behind…?
For real and lasting systemic change, discover our services.
Choose your starting point…
Building your roadmap to Regenerative Impact
This programme helps you create a collective dynamic, accelerating your transition to a desirable future for your company and your employees.
Equipping your leaders to integrate Regenerative Impact
This training course provides the necessary tools for managers and Executive Committees who want to transform their day-to-day business and move their company towards regenerative impact models.
Supporting your Regenerative Impact innovations
This programme is a prototyping opportunity, tailor-made with your innovation teams engaged in developing new business models, partnerships and solutions.
Can we help you take your next step on your Sustainability Journey ?