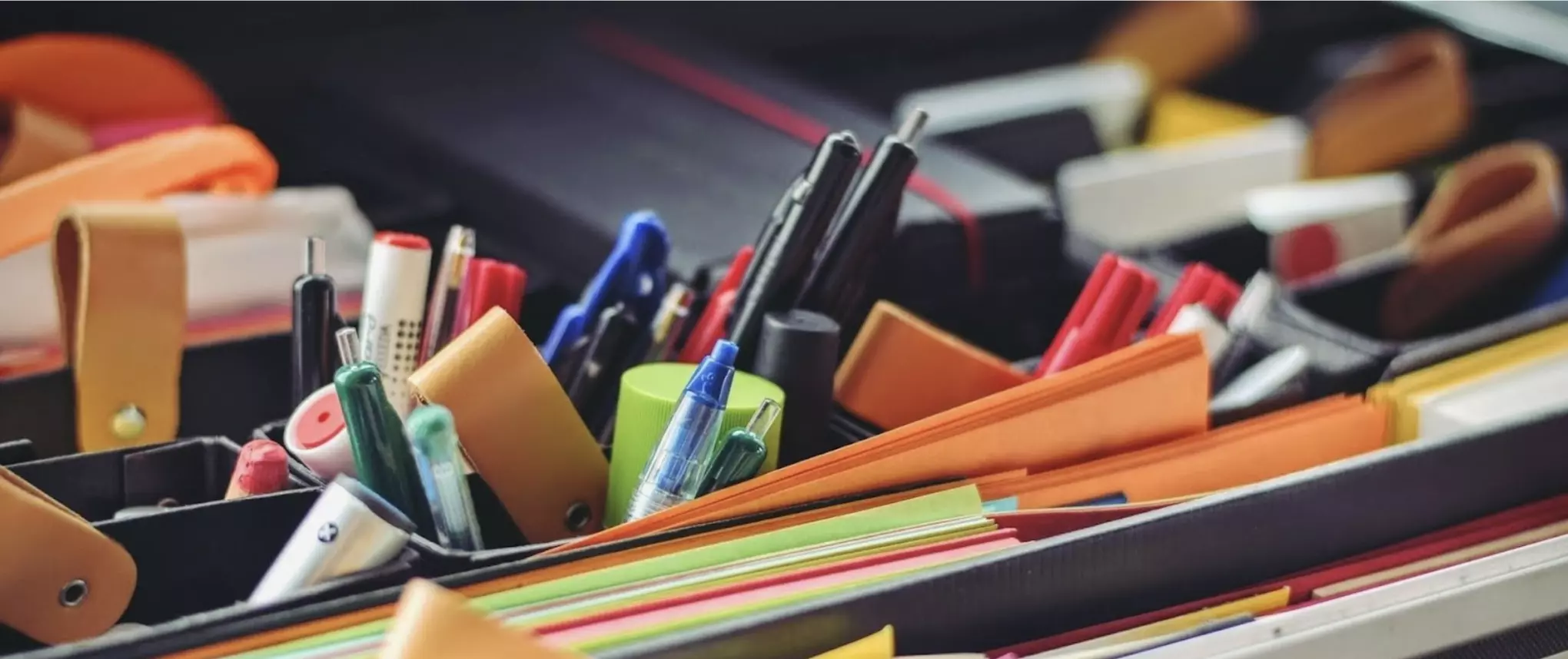 Managerial practices - embodying sustainability convictions
A change in managerial practices to embody sustainability
As managers, we need to take a fresh look at leadership* and management if we are committed to transitioning to more positive impact. The fundamental challenge of integrating sustainability is that it requires us to see the world differently. But, it also requires us to redefine success act differently on a daily basis. That is what this article is all about.
Managerial practices - the very visible part of the iceberg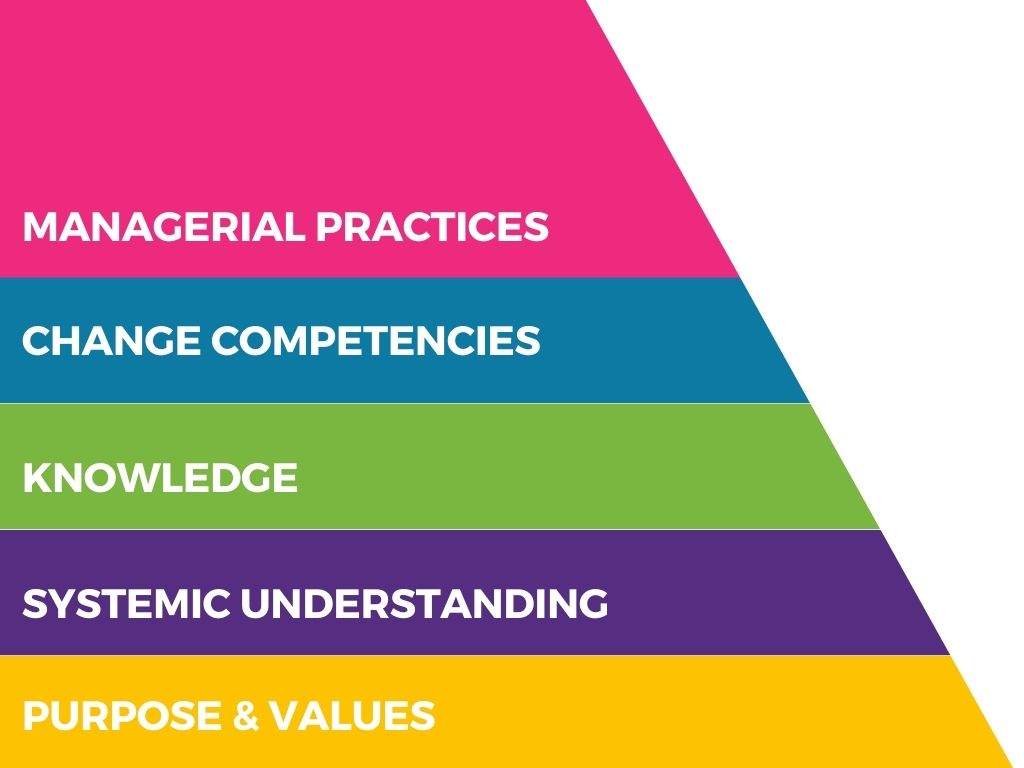 To put sustainability into practice and embody our convictions, Managerial Practices also have to change.
We have now come to the very top of the pyramid, to the most visible and concrete aspect of Sustainable Leadership: Managerial Practices.
This is the level which has the most immediate impact on business outcomes, as it is linked to the manager's day-to-day activities. These include decision making, team management, objective setting, stakeholder inclusion, and integrating that wider view into everyday tasks.
How can managers promote sustainability practices?
Embodying sustainability practices depends greatly on the capacity of managers to act daily on sustainability convictions – and to hold their teams accountable. (As a reminder, we differentiate between a manager and a leader: a manager is someone who holds a management position, a leader creates followership from any position in the organization).
Actions can take many different forms and shapes. An IT manager who introduces software that takes less space on servers and incites employees to delete unused files and emails. A Procurement manager who successfully pushes through the inclusion of sustainability criteria in procurement processes…
Examples of managerial practices:
→ Include sustainable development objectives in evaluation criteria. (Both for the team and him/herself). The manager thus changes the way performance is defined and achieved. The classic "make more money" needs to be – and can be! – replaced by the triple bottom line: Planet, People, Profit. For this it takes courage and certainly also a minimum of top level support.
→ Favor dialogue with a larger selection of stakeholders. Typically, managers seek the opinion of internal stakeholders, sometimes clients and service providers when making decisions.  The sustainable manager looks outside of the company and beyond the nearest parts of the value chain. He or she looks to to communities, competitors, and other external actors in order to broaden his/her view of the situation and embody a systemic view. 
-> Promote innovations which call into question the current business model. The iconic example here is Interface. CEO Ray Anderson decided to stop polluting the planet with fossil-fuel based floor coverings 25 years ago. He managed to move towards carbon-neutral and regenerative products, while remaining competitive. This example also shows that it is indeed possible to integrate longer term goals without putting into question shorter term ones. 
A change mindset & concrete actions
Changing mindsets with daily concrete actions is far from easy and setbacks will be many.  Accepting to be a courageous, visionary, values-driven manager is tough. It means asking for sincere feed-back, getting participation and opinions from the team on important decisions. It's a manager that goes beyond formal organization to achieve impact, one that sees that larger picture and acts accordingly. This then becomes an invitation for others to act in the same way.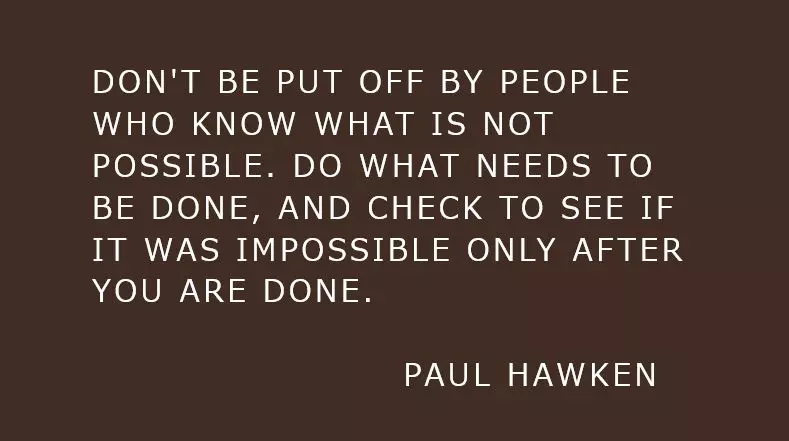 Testing managerial practices for sustainability leadership
New Angles has been co-piloting a new approach to developing sustainable business leaders, in the framework of the Sustainable Leaders EU Project. The project is led by CEC European Managers and co-funded by the European Commission. CEC European Managers is one of the six EU social partners and represents around one million managers from 16 European countries. We tested this new approach with pilot groups in three EU countries in 2021-2022. 
Our leadership framework is covered in a series of articles. Check out the first fourth dimensions: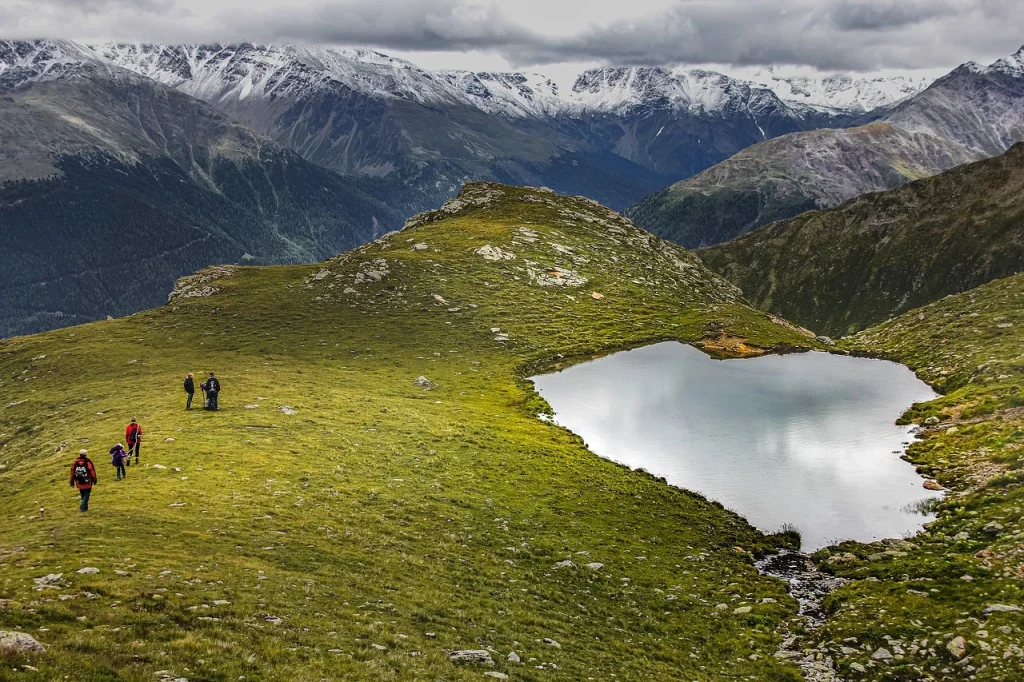 Going further to develop sustainable leaders within your organisation
Developing Leaders for sustainability using our Leadership model is part of what New Angles does best. Ready to develop your executives and managers for true sustainable change? Learn more about our programs that help you leverage value creation and positive impact within your company.  We are happy to discuss your needs and sustainability goals during a free 30-minute call. Click below to reserve a slot!
Impact Base-Camp: developing impact leaders and creating a collective
Impact Academy: training ExCo's and managers for impact
Impact Change Lab: building a sustainable business model & prototyping solutions