Purpose and values: leveraging convictions for sustainable change
Aligning values & purpose to embark others
In our work with European managers and institutional partners, New Angles has developed a sustainable leadership model. The foundation of this model goes back to the essentials – the values and purpose of each manager.
Why should people follow you?
When values & purpose are aligned, as a leader you are coherent, credible and inspire confidence in others – clearly embodying that "why" which incites people to follow you.
This is therefore the part of the iceberg that goes the deepest – and also the least visible or tangible, but which remains the foundation for the rest of the dimensions. What do you fundamentally believe in? What are your convictions and your sense of purpose at work?
What is essential to defining values & purpose as a sustainable leader?
Highlights from this dimension:
→ The courage to act based on your personal convictions on sustainability. The courage to act based on your desire for a more just society and a healthy environment. Without this, change towards sustainability is not possible. We've seen such "positive impact pioneers" in all types of organizations – they exist and are already leading change wherever they are in the organization.
→ The ability to create a link between past, present, and future generations. The time aspect of sustainability is important and obviously goes much beyond the short-term.  The sustainable leader is convinced that we need to see things in a global sense – what we did yesterday, what we're doing today, and where we want to go tomorrow are all connected. This leader naturally has a deep concern for future generations.
→ Looking for meaning in work. Sustainable leaders need meaning in their work above and beyond "making a living," and find it in leading their organizations and teams towards sustainable ways of doing business.
→ Stubborn optimism. This is about not giving up, no matter what the obstacles. The sustainable leader knows that there are and will be many, especially when it's about changing an entire way of thinking in place for years and years…
In the companies for whom we work we see that in parts of the corporate world the basis for sustainable leadership is already recognized and promoted. For instance, in some large multinationals, recruitment is not merely based on the CV, but rather on the "who you are" and "what your values are." Do they match with the values and the vision of the company? Of course, experience also influences the decision, but it is curiously not what will make the difference in picking one candidate over another. 
The 5 dimensions of the Sustainable Leadership Model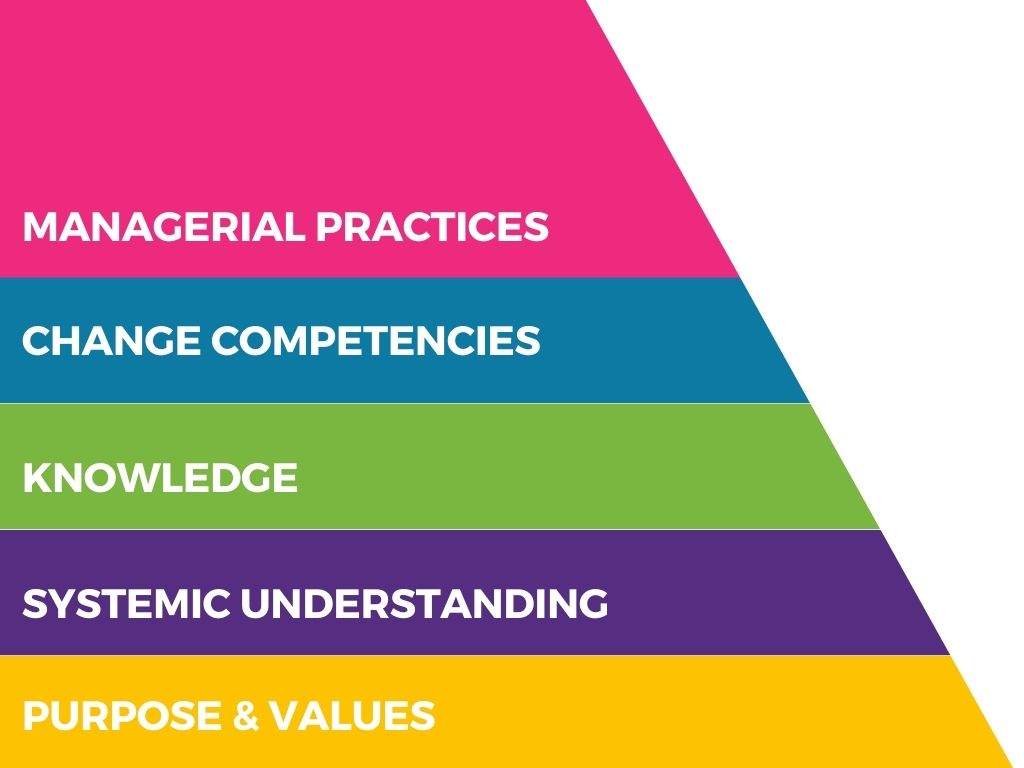 Learn more about each of these 5 dimensions that compose the sustainable leadership model*:  
Systemic Understanding
* New Angles has been co-piloting a new approach to developing sustainable business leaders, in the framework of the Sustainable Leaders EU Project. The project is led by CEC European Managers and co-funded by the European Commission. CEC European Managers is one of the six EU social partners and represents around one million managers from 16 European countries. We tested this new approach with pilot groups in three EU countries in 2021-2022.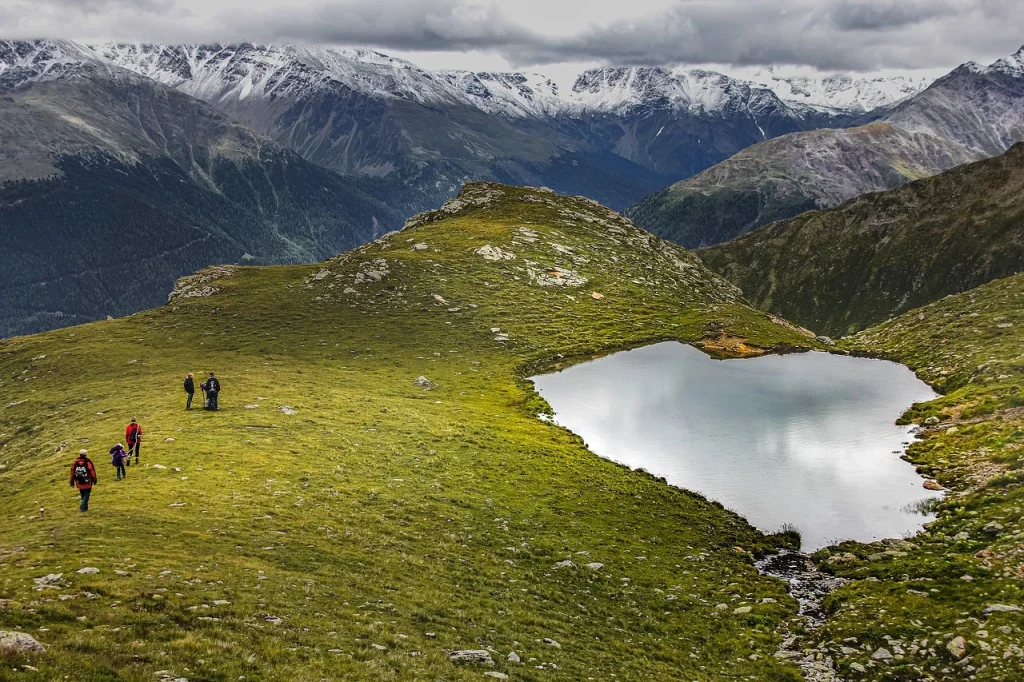 Going further to develop sustainable leaders within your organisation
Developing Impact Leaders using our Leadership for Sustainability model is part of the New Angles' mission. We help develop executives and managers in your company that are ready to lead change for positive impact. Learn more about our programs that help you leverage value creation and positive impact within your company.  We are happy to discuss your needs and sustainability goals during a free 30-minute call. Click below to reserve a slot!
Impact Base-Camp: developing impact leaders and creating a collective
Impact Academy: training ExCo's and managers for impact
Impact Change Lab: building a sustainable business model & prototyping solutions